It's that time of year we are always needing inspiration for that hard-to-buy-for person on your shopping list. Here is a quick guide of products Buckeye Marine offers that will help put a smile on your boater's face in the middle of the winter months!
Yeti
Yeti is high quality, performance orientated, and a useful product that is always a welcome gift for everyone in your circle. One of the best things about Yeti, they have accessories that range in price to check off anywhere from stocking stuffer, to a big gift under the tree. Here are a few ideas that you might not think of.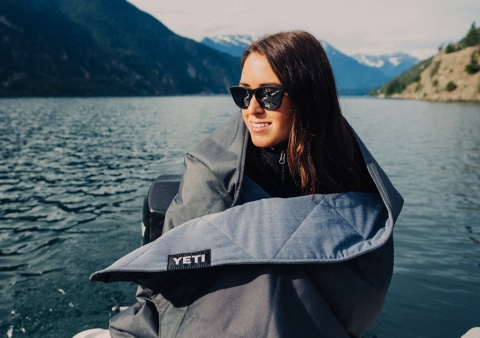 The Yeti Blanket I know it sounds crazy, but the Yeti Blanket is so much more than just a piece of material that keeps you warm. The Yeti Blanket is soft on one side, tough on the other, and waterproof everywhere! It's the ultimate boat blanket if you start your season early and end your season late. This is a must have for the hardy boater! It is just the right size to wrap around you and your loved one, keep you warm and dry for when the wind comes up, and when the cool water splashes into the boat. As the season heats up, it is the perfect blanket to lay on a beach, or to keep pet hair and claw marks out of your boat upholstery. One of the best features, it comes with a handy carrying case to keep it organized on board when you need to keep it stowed.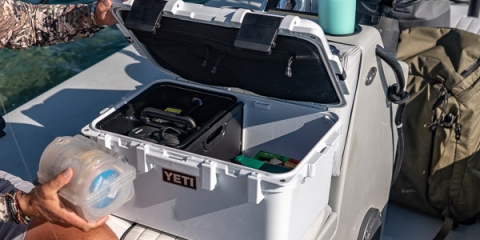 The Go Box The Go Box is just that. A waterproof, bomb proof box that you can throw in whatever you need and ensure that it is going to be safe, organized, dry and portable. Check out the Go Box, it is definitely on my list "hint, hint".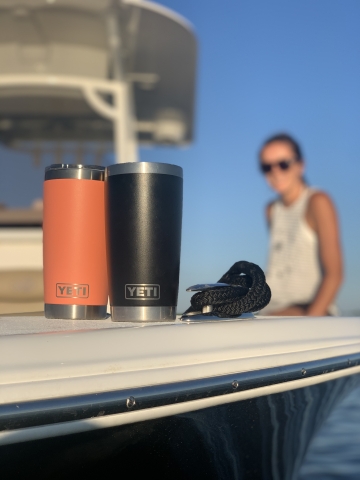 Drinkware The perfect gift for literally everyone. Yeti has so many sizes and colours to choose from. They're great for their functionality, from the Rambler Jr, that my daughter has tried to destroy and has been completely unsuccessful, to my go-to daily driver, the 20oz Rambler. There is a cup for every occasion and if someone already has one, chances are they want the next one in the set.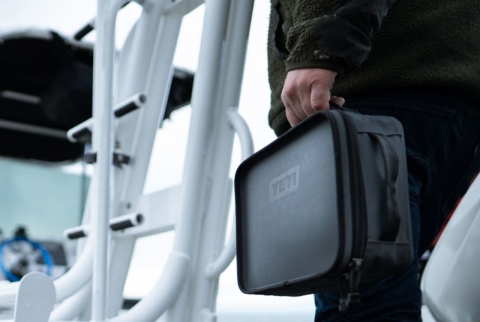 The Daytrip lunch bag and box These guys are perfect for keeping your lunches fresh and ready, no matter where you find yourself. They are light, easy to pack and keep everything ready for when hunger strikes.
Coolers You know what they say, 'money can't buy happiness but it can buy you a boat, a truck to pull it and a Yeti 110 iced down with' …. Something like that, I can't remember. No matter what the size or style, Yeti has perfected the cooler. I have an 18-Hopper soft cooler and it is the perfect boating accessory. Throw in a picnic, some ice and away we go to a perfect boating day with no hangry kids or friends. If you want to get serious- the Tundra coolers are the last cooler you will ever have to buy. The Tundra Haul is especially awesome because it is the most mobile hard cooler with super strong wheels and a grab handle that is way over built.
Wake Enhancing devices
Mission Delta This thing is like instantly changing your old inboard surf wake into a perfectly shaped surfing dream. It requires figuring out the optimum placement, but once you get it, the shape of your wave will instantly be cleaner and more shredable. Shapers work best when combined with extra weight so….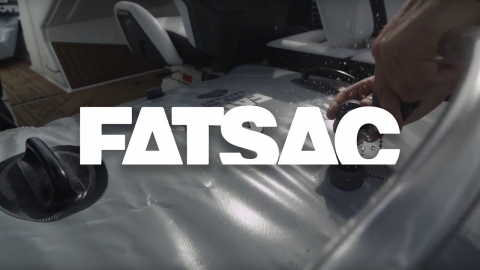 Fly High Fat Sac Tried and tested. Fat Sac's take any boat and turn wakes up to an 11 with tons of different shapes and sizes to choose from. Chances are there is a perfect set of extra ballasts to take your wakes to another level. Luckily working with myself and the Buckeye team, we can use our extensive knowledge to ensure the best placement, and if plumbing the bags in isn't an option for your setup the over the side Supa Tsunami pump is a clutch investment. 
For the Angler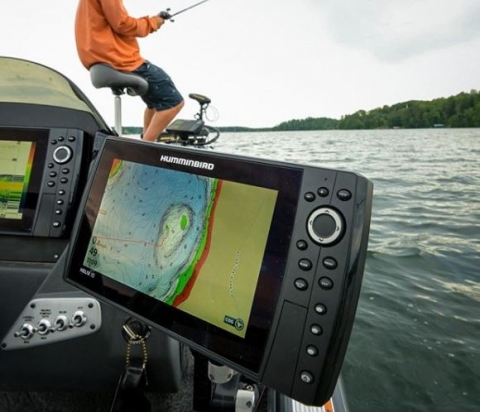 Fish Finder/Chart Plotter For the angler in your family, or simply someone who is navigationally challenged, we're able to find chart plotters and/or depth sounders for everyone's budget. I highly recommend the Hummingbird Helix line that offers everything you need to take your boat technology for navigation and depth imaging to the next level.
Last but not least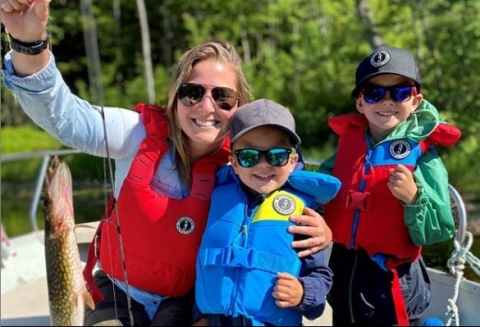 Life Vest/PFD Nothing beats the gift of safety. We have a great selection of Mustang Life Vest's and PFD's including Neoprene, inflatable, hybrid and more. The Mustang Survival line has vests that fit all body shapes and sizes and offer vests that are cool, and Canadian Coast Guard approved. Above all, they're comfortable so that you will be confident to wear it all day long. We offer experts to help size your vest and if they don't fit, we will be happy to exchange for one that fits perfectly.
If all else fails and your person is too stressful to nail down to one option, we also sell gift cards that can be used for any of our accessories and services including taking care of some of that dock rash, or shining your boat up to its factory shine.
Written by: Jay Poole