When it comes to marine flooring for your boat, there are several styles in many shapes and colours too consider. Many Wake boats, centre consoles, and runabouts will opt for a PE/EVA foam solution. "SeaDek" is the popular option for industry leading boat manufacturers. For example, at our dealership, you will find brands like MasterCraft, and NauticStar sporting genuine SeaDek foam flooring.
SeaDek is a closed cell PE/EVA foam, meaning it is completely non-absorbent and provides great traction and user safety in both wet and dry conditions. It is UV and stain resistant, comfortable, shock absorbing and insulating, and comes in various different customizable colours and patterns.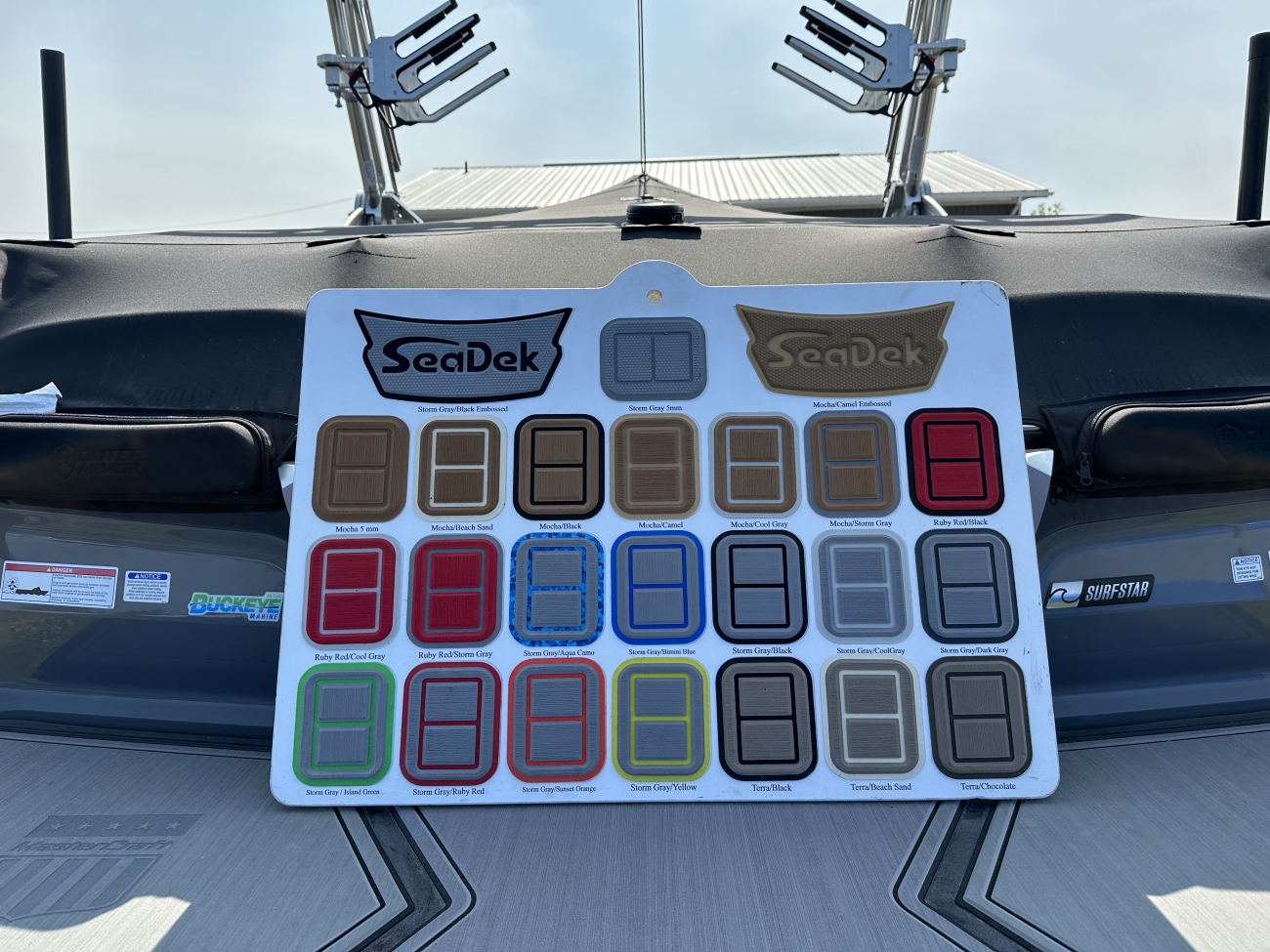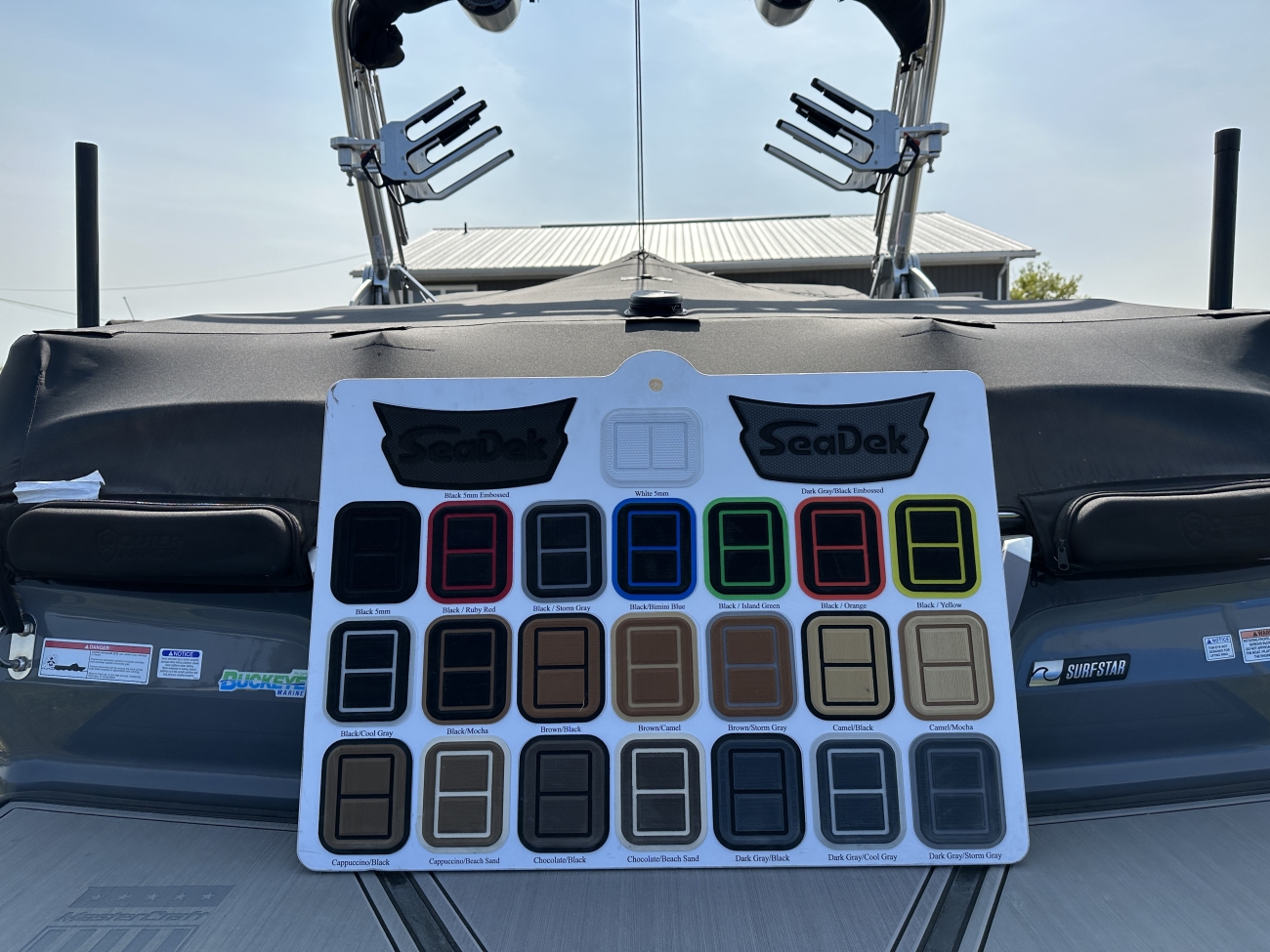 SeaDek has exceptional durability making it a worthwhile investment. On older boats, or boats with years of recreational use it can, like all high friction surfaces, begin to wear down. To keep a boat looking at its best, SeaDek foam can be reinstalled brand new at the owners discretion. Similarly, for boats without full SeaDek coverage already, boat owners can choose to install a fresh protective layer of SeaDek to fully complete their boats interiors. This is all done in house with our canvas and upholstery shop working closely with the customer to develop a personal and customized solution.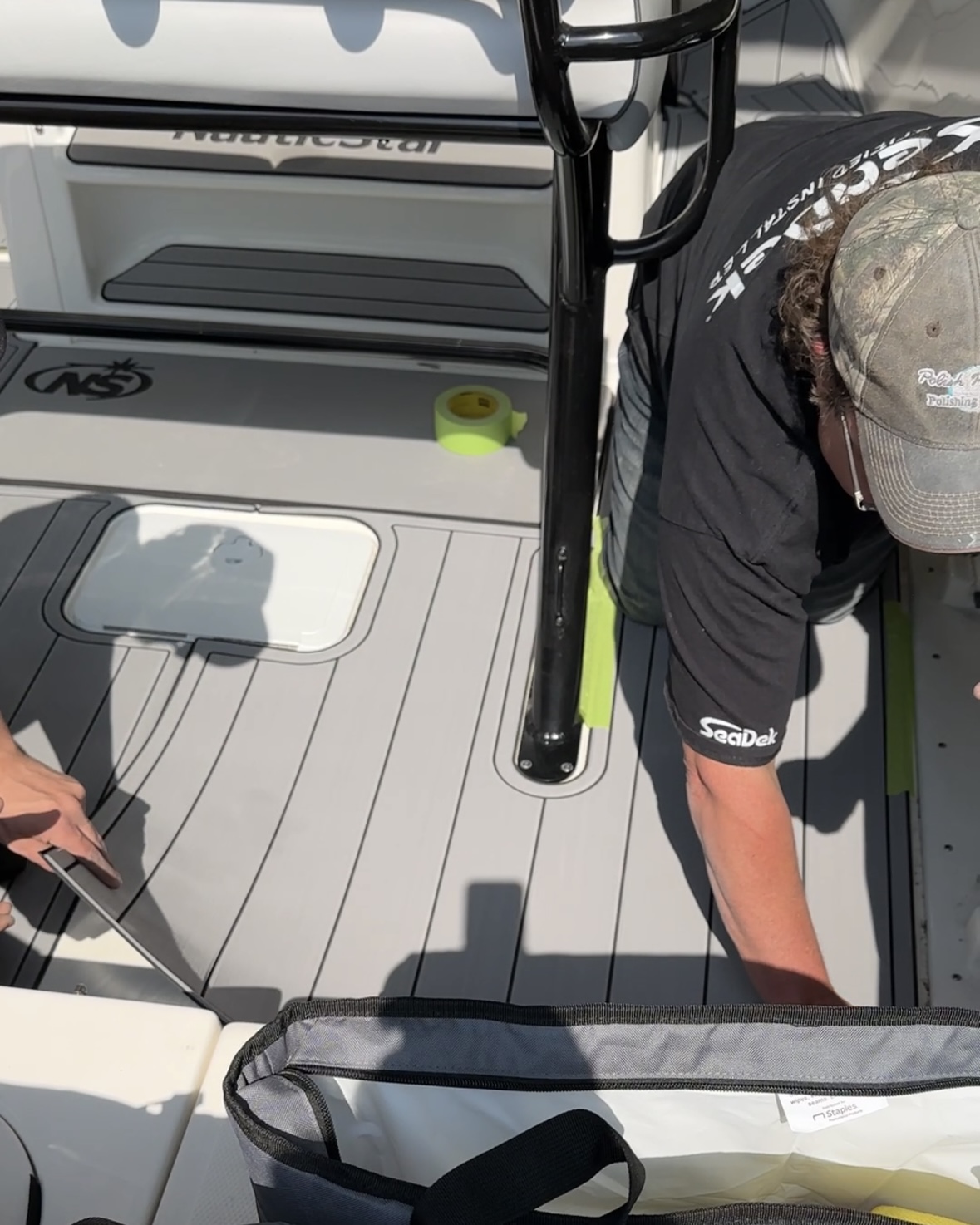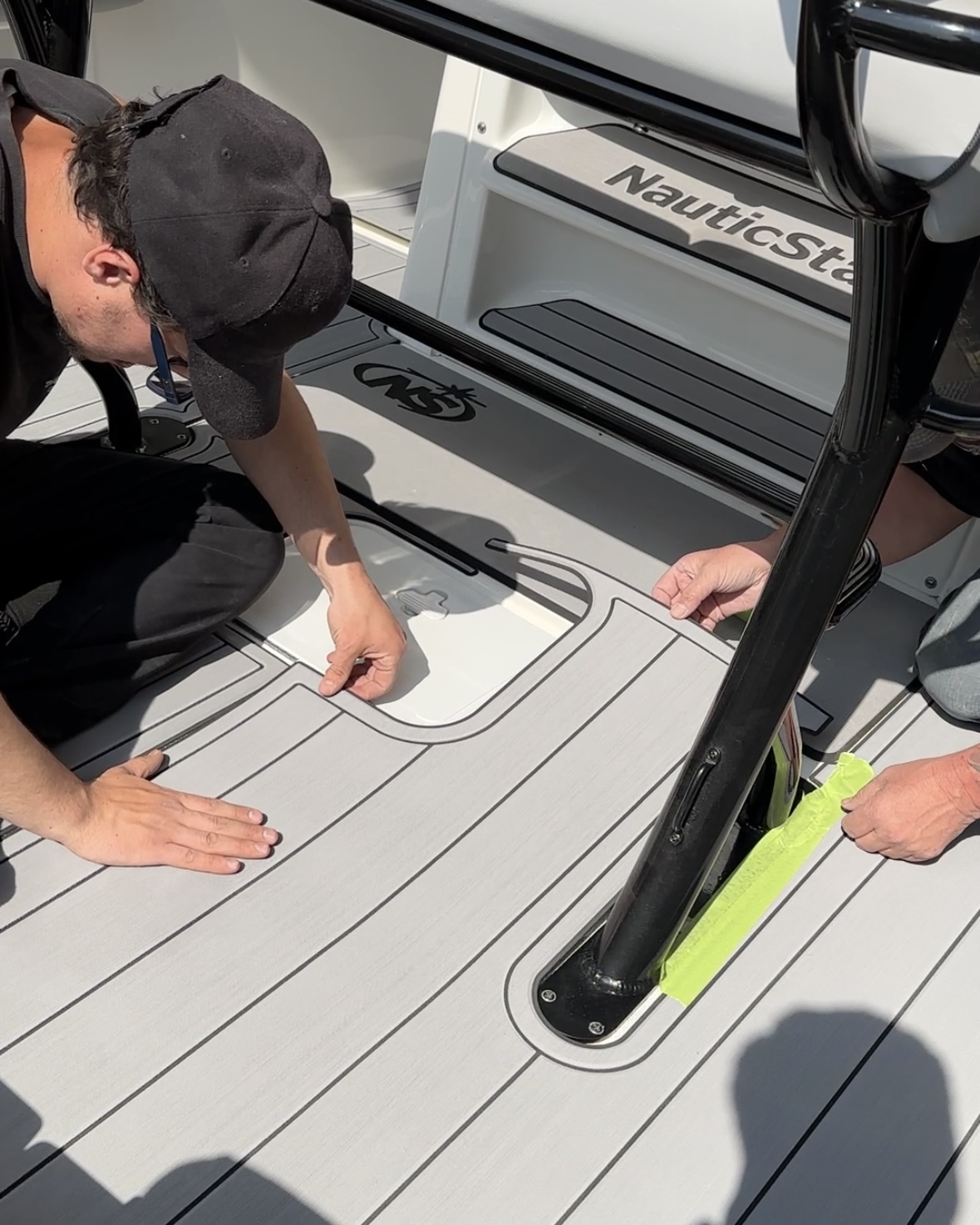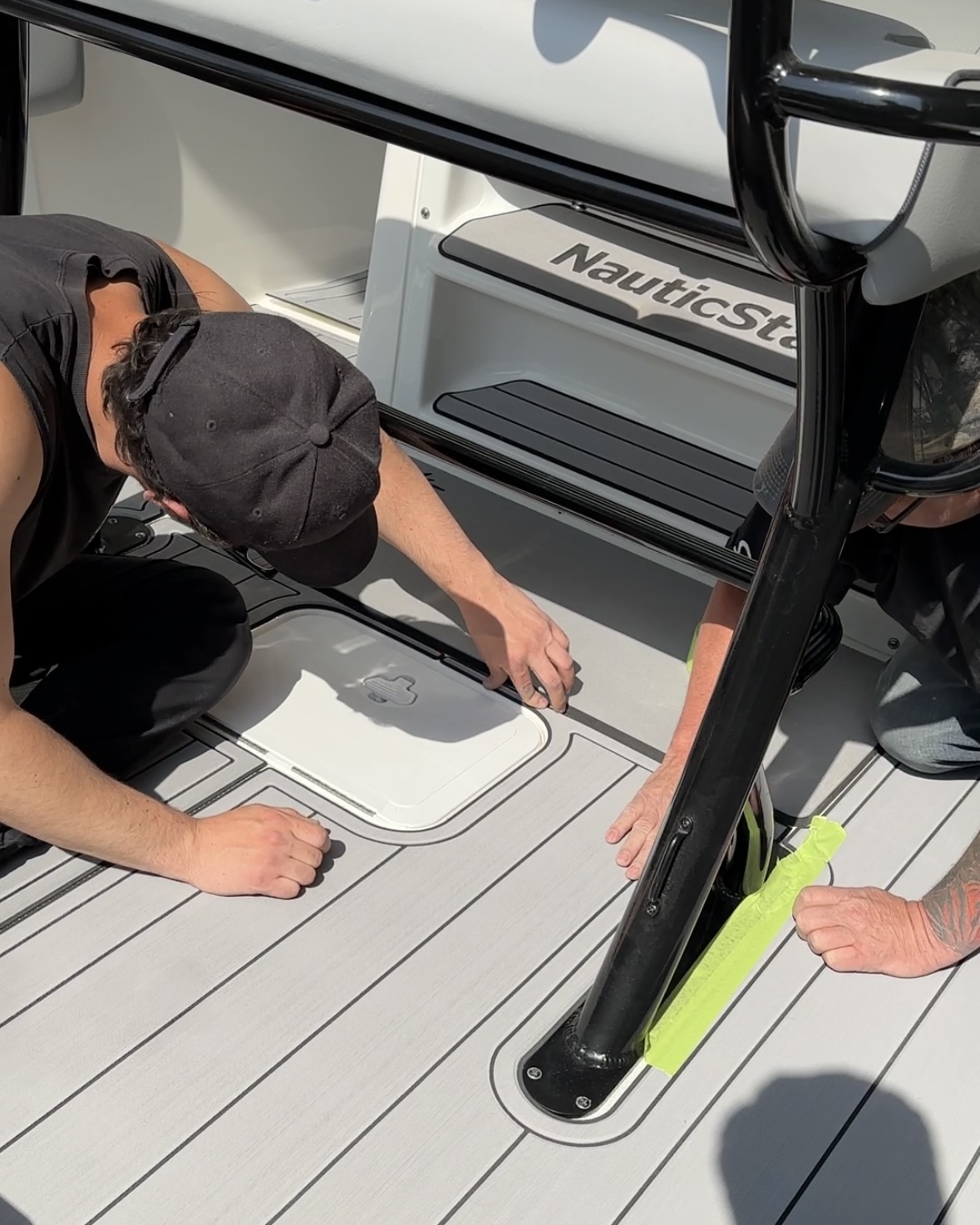 Some tips to extend the longevity of your SeaDek and get the most out of your investment are as follows:
Performing regular cleaning, removing and residue and debris and rinsing with freshwater.
Avoiding harsh cleaning chemicals, abrasive cleaners, and solvents that could degrade the degrade the SeaDek's non skid properties.
Covering your boat/ storing in the shade to protect from over exposure to UV. Although SeaDek is highly resistant to UV, extreme prolonged exposure will still affect the SeaDek's integrity.
Protect against sharp objects that drag along the boat floor and cause scratches and gouges. These could be things such as knives, fishing hooks, or any other sharp metal objects.
In conclusion the SeaDek flooring solution is a perfect way to improve the function, and safety of your boat, and adds a custom personalized touch that elevates the entire boating experience. If you're considering SeaDek, give us a call and learn more about how and why SeaDek can work for you.